Pastor Greg is the Founder of Dominion Faith Church. He has a strong apostolic call and moves in the prophetic with accuracy and power. Signs and wonders are a common place in his ministry. He teaches and preaches the uncompromising Word of the Kingdom of God. Revelation knowledge flows as he demonstrates the Kingdom of God.
He is a 1992-1993 graduate of Rhema Bible Training Center out of Tulsa, Oklahoma. He is licensed and ordained by Rhema Ministerial Association. He is also ordained by Faith Ministerial Association under the leadership of Dr. Bill Winston.
He has served in ministry for 10 years as a Youth Pastor which allowed him to travel to several different countries such as Venezuela, Philippines, Trinadad, and Tobago. He is also the Pastor and Founder of Dominion Faith Worship Center which started in 2006. Pastor Greg Evans has been married to Co-Pastor Clory Evans for over 28 years and have two children (Jeremy & Bethany) and one grandson (Zion Gabriel Evans).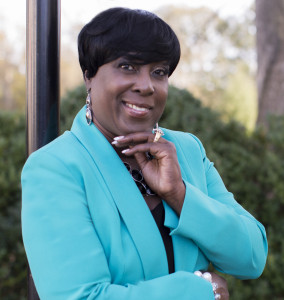 Pastor Clory teaches and preaches the Word of God alongside her husband, and supports him with a strong intercessory prayer gifting from God. In addition to being a devoted wife and mother, she is a graduate of Rhema Bible Training Center, and holds a Master's Degree in Religious Education from Friends University. She is a five-fold ministry teacher and preacher of the gospel, and has worked in ministry for over 15 years.
Pastor Clory is also the Founder of "Esther Arise" Women's Ministry. Her greatest passion is to see the saints of God grow, and become victorious kingdom citizens, abounding in all the manifested blessings that have already been freely given to us by Jesus Christ. "It is a great joy to see a person go from sinner to saint and from faith to absolute faith".
Pastor Clory has an entrepreneurial anointing, and has successfully developed and operated several businesses until the Lord called her to ministry full time. As the Chief Administrator of DFCWC, she oversees various departments of the ministry, and implements new outreaches as they are birthed.